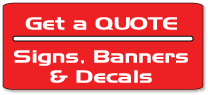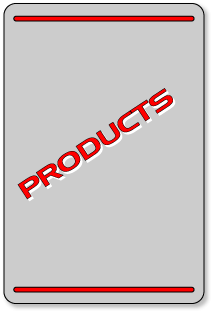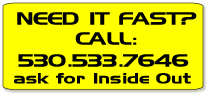 SIGNS
Our signs come in a variety of different backing material. The difference depends on where the sign will be used and mounted. We can use cut vinyl for your spot colored designs, or digitally printed vinyl with a laminate seal for full color graphics, gradients, and shading. We can just about cut any of the below material to your specified size.


ALUMINUM
Our aluminum comes standard with white on both sides. The thickness of the aluminum is what we call the gauge. Aluminum is available in four different gauges: .040, .050, .063, and .080. Most signs are done on a .040 gauge, but if you need a heavy duty sign, we recommend a .080 gauge which is the same thickness as a standard STOP sign.

MDO
MDO comes in a .5" thickness. It is basically plyboard that is coated with white enamel to be weather resistant. This holds up just as well as .080 aluminum, but it will give your signs a different appearance.

COROPLAST
Coroplast is a short term for corrugated plastic. It is a standard in real estate signs for a low-cost in high quantity signs. It is very lightweight and has about a 1/8" - 1/4" thickness. We have many frames available as well as "H" stakes for ground mounting.

ACRYLIC
Acrylic is mainly used for signs that will be backlit. They also require special vinyl that is more translucent to allow the light to shine through the vinyl and give the appearance of a colored glow. Acrylic is available in different gauges, dependant upon the frame it will be held in. It is the cheapest material for back lit signs.
POLYCARBONATE
Polycarbonate is the bigger brother to acrylic. It is virtually unbreakable and very durable. The cost is usually 30-40% higher than acrylic and is well worth it.
Turnaround: Usually 5-7 business days